We would like to introduce you to London Road Garden Annex, a very comfortable self-contained annex offering guest accommodation just a short walk from the market town of Chippenham.
As the annex is self-contained, this means that it is COVID secure and its safe for the current climate that we live in.
London Road Garden Annex can provide a "Room Only", "Continental Breakfast ", or a "Full English Breakfast" rate guest accommodation.
We look forward to welcoming you to our unique Home from Home Garden Annex.
Latest posts from our Chippenham B&B blog
We'd like to share with you a recent review, left by a guest on Tripadvisor, that sums up London Road Garden Annex perfectly! Stayed here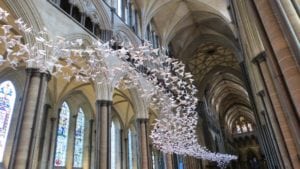 Les Colombes by multimedia artist Michael Pendry features a flock of around 2,500 white origami doves that 'fly' the length of the Cathedral nave. The installation opens to the public on Saturday 12 May.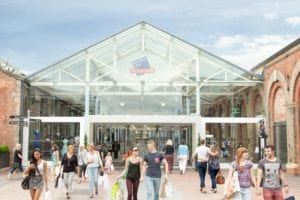 The Swindon Designer Outlet is located in the beautifully renovated Grade II listed buildings of the Great Western Railway Works and is one of the largest covered designer outlets in Europe and is just 30 minutes by Train or Car (via the M4) from Chippenham.